31yo proper & efficient university librarian
has been indulging in a secret affair for 3 months now

with the brother of the new governor, 43yo businessman Hero.
They have a strictly

-

sex affair with no talk about their personal lives.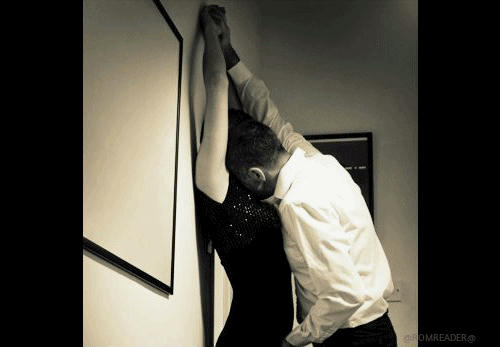 Until the day his college freshman daughter accosts heroine at her workplace.
It jolts heroine out of her ordered life, making her face things that she'd well pushed away before. To her surprise, Hero invites her over to his house for the 1st time ever. To spend the weekend with him while his daughter's away. She surprised herself by accepting instead of limiting their relationship as she should. They spent a comfortable
and sexy time together at his home that weekend.
Only to be cut short by his daughter's early arrival & loud accusations. Heroine realizes their personal lives have truly crossover their sexual affair

so

maybe they should end it. And Hero agrees.

S

he

ends up feeling

heartbroken after all.
When she sees him at

her workplace again,
she doesn't know what to make of

it

. What does he want? And will she agree to it

?



A good novella. Steamy and sexy. Emotionally-involving. I like how the main characters evolved from being so controlled & ordered in their lives to more risk-taking

&

able to embrace the

good & bad of life

. There's emotional depth in what they went through. And it's refreshing for Hero and heroine to be more mature

in age than usual.

This is my 1st Kent book and I'll be reading more from her.

In 70+ pages, Kent was able to show the passion and control of Hero and heroine as well as the progression of their affair. Although the book starts with Hero and heroine towards the end of their sex-only affair, we get the gist of how it started and the nature of their restricted relationship. It seemed like both Hero and heroine were content with their arrangement but, it was when it was threatened to change, that their emotions start coming into the surface. Now that Hero's personal life via his daughter bulldozed into their secret affair they were forced to come to grip with their feelings about each other and what they wanted out of their relationship. We get heroine's POV so we see how overwrought she was that Hero's daughter seemed to hate her. For the 1st time, they met not for sex purposes and at her personal space—her apartment. He had to console her about his daughter's immaturity and shared info and about his past with his deceased wife. It was interesting to see heroine contain her buried curiosity about him. She didn't allow herself to be curious about other parts of his life. But now that some of his life was being revealed it showed her how very interested she was in knowing more about him. Both she and Hero had experienced disappointment and hurts from their past relationships to make them agree to indulge in a limited affair. Ironically, the limits they put in their affair ended up producing more hurt than freedom. When Hero didn't put up a fight to end their affair when she brought it up, it crushed her. And she didn't even know that her feelings were that deeply involved.

------------SPOILERS: Don't read below if you don't want to know the book's details---------

Three weeks later, she's still depressed and blindsided by how blind she was to her feelings for Hero. Then, he shows up at her workplace to talk to her. She's curt and angry with him and wanted to know why. Her anger was her defense to keep him away but he didn't want to go away. He follows her up to the book stacks and tells her he'd changed his mind and wanted a full relationship with her. She's happy. She accepts and then they sex it up in the theology section of the library.

Epilogue shows them living together 6months later, with her daughter softening up to heroine in her dad's life. A realistic ending but I wished their romance was even more solidified (i.e, a marriage proposal, talk about marriage plans). I do bel

ieve they're on their way to their HEA (happy ever after). I just wanted it in writing.



-----------------------------------------END SPOILERS-------------------------------------------------------
I r

ecommend this book.
4-stars