***

3.5

-stars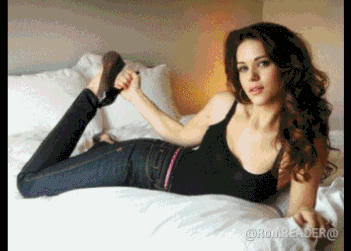 SPOILER-y Plot:
Poor 24yo new maid heroine (

h)

was shocked to find out that her new boss is the stripclub client she danced for a few days ago,

26yo

b

u

sinessman Hero (H). He doesn't recognize her

coz

he was blindfolded when she danced and felt him up wearing stilettos in her Cinderella-shoes stripper

-

room, which H's best friend

knew H would like due to H's stiletto-wearing-women fetish & thus gave h's strip dance as his bday gift.

She's

been secretly working as a stripper 1x a week for 2 months now to supplement her cashier income to help support her & her sister & help pay for her 19yo sister's law school. She's never been affected by a client until the night she danced anonymously for blindfolded H, who kept wanting to touch & see her because he's never been so turned on by a woman before.
Seeing him again as a maid with 2 women he 3somed with the night before in their opulent family mansion & his acrimonious relationship with his father made her see how different she & H really are. But she was touched by his kindness in bandaging her wound from dropping the tray & his flirty humor. H thought there was something familiar about h & thought her beautiful. Yet he couldn't get his mind off the "Cinderella" stripper so books her whole Saturday night & only experiences their sexual chemistry heighten as he gets her to break her stripper rules & lets him kiss & touch her while he's still blindfolded. She's torn about her secret dual identity with H but doesn't plan on telling him she's the Cinderella stripper coz didn't want to lose her needed maid job.
But, as

Hero

unexpectedly reels heroine in his life by having her change out of her maid outfit into a gown so she can be his date at his dad's dinner party to dissuade this dad's plans to marry him off to a certain woman & include her to hangout with his 2 good male friends, she feels more tangled with H. Especially since he's showing great interest in her no matter that she's a maid. H is awed by the sacrifice & courage h has to support her & her sister after losing her parents & their wealthy lifestyle due to her stepmom's machinations. He also likes how carefree & simple she is compared to the materialistic & primping women he sleeps with. Their intense connection ends up with them hotly smexxing that night

.

H was amazed at the feelings h evokes in him that he's upset to see her gone from his bed the next morning. He grabs her from the kitchen where he found her doing her maid chores the next day & kisses her in the bathroom & demand that she never leave his bed ever again without telling him goodbye. She agreed & they hotly smex with H telling her that he wants to do her over & over again for a " long long time".
Heroine

's over the moon at their mutual & deepening connection but wondered if Hero will still go see Cinderella stripper. H becomes very torn about his feelings coz he now knows he's pretty much in love with h but still has unresolved feelings for Cinderella stripper who he still thinks about. He hires his good friend who's a private investigator (PI) to find out Cinderella stripper's ID. She reluctantly goes to work that Saturday night & feels wrong about dancing for other men. She resolved right then & there that this will be her last stripping gig no matter how much she needs the money. She's shocked that her 1
st
client is H's PI friend who told her she needs to disclose her stripper ID to H & that her stepsister hired him to get some dirty on her coz jealous that H is interested in h. She agrees to do so but H is suddenly announced as her next client who booked the next 6 months of her Saturday nights. She tells PI to hide in the back room then she lets H in who finally gets to see her but h has her mask on with her hair pulled back. He declares his desire for her & they kiss & stop with H telling her his anguish at being in love with another woman yet feeling very attracted to her at the same time.

H leaves & h

is feeling hurt & betrayed by H.

Y

et the PI told her she's betraying & lying to H too.

S

o she needs to tell him her secret.
Heroi

ne

was about to tell Hero her secret identi

ty

at the masked ball H invited her to. But when H sees her in her gown & mask, he thought she was Cinderella stripper & told her she shouldn't be there & to stop messing with his mind. She told him she was going to show him her face but he told her "no" & left ASAP & accosted by h's stepsister who told him that she knew he was only dating h to get his dad mad. He sarcastically repeated what she said & h heard him as she took off her mask. When he sees her face, he's stunned that Cinderella stripper was actually h but she was leaving with hurt in her eyes over what she heard him say to her stepsister about dating her. He tried to go after her but he's in full shock at who she really is.
She's heartbroken & quits her maid job & had to go back to her stripper job. H shows up as her client at her return to her stripper job & tells her his I

Love You

& they hotly smex. He then shows her the documents his PI found that showed his stepsister & dying stepmother as having fake names so h & her sister are the rightful heirs of their dad's company. HEA.
*175
*good writing

&

pacing
*great Sexual chem
*good emotionality with a bit of angst
*good rom

ance

devel

opment
*

good explicit Ses with emotions/romance
*liked dual POVs coz show H&h's character esp since they hid their true feelings/thoughts from their outward actions
*likable chars with h who's strong & quiet & shy but has a wild naughty streak she lets out while working as stripper. S

he

freely sacrificing for her sister without pity & feeling sorry for herself & is actually quite a content & peaceful person despite the downfall they've had over the years

.
*

liked H's character growth from aimless & brash playboy to a more focused

,

considerate & thoughtful man with h
*loved how funny & cute it was for H to be shocked at that kinds of things he was thinking & saying about h because he's only every though of women as his sex toys with no soft/deep emotions involved
*liked

the

funny interactions between H & his 2 manwhore

best friends
*didn't like H booking Cinderalla stripper's gig the next 6 months when he was already supposedly in love with maid h

.
*didn't like

H

visiting Cinderella stripper that night to gain some closure so a 6-month booking is not closure & more like cheating so good thing that stripper & maid h was the same woman