I've been out of the read-to-review business since my last My Thoughts post 3 years ago.
Whew!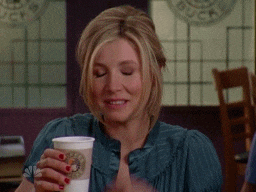 Such a relief because:
1.) no more review deadlines
2.) I get to read whatever I want at any time. Whenever I feel like it. Solely based on impulse.
3.) I write reviews as long or as short as I like. With complete honesty.
4.) No more concerns about hurting or displeasing the author/publisher. Or wondering if the author/publisher will continue giving me future ARCs (Advanced Reader Copy) or free books to review.
I've had no regrets since I cut the ARC cord. There are many book reviewers who likely don't have the same experiences or concerns as I did. So, kudos, to those who truly enjoy the read-to-review process & have no problems with it.
There

are

other book reviewers

with

similar experiences as me though. Today, I stumbled upon a blog post shared by a Goodreads friend (Hi, Bgurl! *waving*), which outlines 5 myths & realities of the read-to-review system from her e

xperience from some

authors she worked with. Here's the link to that blog article. It's too familiar and so true. It's great info for book reviewers and potential book reviewers. Those who want to continue on will be more discerning of the demands of certain authors & publishers. Those who want to be done with it can cut the core like I did & just read & review for pleasure. Your choice. But please be aware.