***3-stars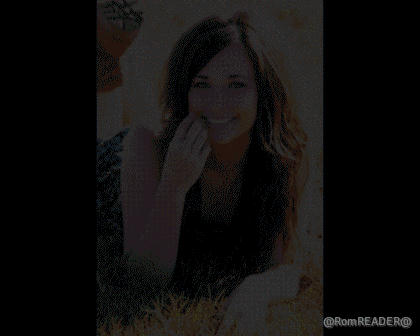 SPOILER-y Plot:
22yo Kentucky country singer 22yo heroine (h)

drives to her grandma's house, feeling distraught about her marriage & feeling like she's lost herself. Her car dies & the popular bad boy in high school is now the mechanic who hauls her out of her house & get her around town to help her out of her funk. She gets drunk at the old bowling alley she worked at & where she had her singing career started until her husband, billionaire Hero (H

),

shows up & tells her she's had enough. She doesn't relent until she sings a few songs, including 1 about being an ornament in a rich man's life for a little while. H knows he has to convince her that she is his life. He tries to take her home in her drunken state but h's bad-boy friend isn't making it easy on H, telling him that he didn't do right by her & threatening him if he doesn't treat her right.
Next morning H told her to stop running away from him & that, if she has a problem with him next time, to talk to him about it & they'll figure it out. He told her he never want to feel like that again & will do whatever he can to make sure she doesn't leave him again. She promised she won't run away again. H said that he's staying with her b/c she's there & that they don't need to be complicated & that he ILY

(

I love you)-

ed her. She was stunned at his ILY & he told her that he doesn't expect to hear it back until she can say it freely without games or manipulation on his part. Then, they hotly smex. They shared their childhood upbringing (H's beloved missionary parents killed in Africa & he was shipped to boarding school by his uncle coz he was unwanted while his younger sister raised by his aunt). She soon tells him her ILY as he's openly affectionate even in public & keeps telling her how much he loves her & his willingness to do anything to make her happy.
H has to go back to NYC due to urgent business matters but doesn't give details to H & h doesn't ask either. Next morning news hits re: H buying out her recording company & the financial troubles with her uncle linked with it as well as details of his 1st marriage per her mom's given info. She didn't know why H didn't share his troubles with her esp since he bought the recording company for her sake. She's mad at him for failing to share them with her but didn't run away from him this time. Instead knew she it was now her turn to stand by him & fight for him. She also changed the locks on her grandma's house & finally resolved to toughen up with her mom's proclivity to make trouble. He's happy to see her supporting him & they say more ILYs & figure out how to fix his uncle's business threat with unexpected help of his mafia bio dad who he just found out about & just met. Epilogue...9mos later, she wins a CMA (Country Music Associati

on)

award for the single she wrote about meeting H on 5th Ave & she's pregnant with their daughter & they're going on their honeymoon. HEA.
* 150+ pg

s
*

3rd book was sweet with H certain & open about his love for h

.
* liked that Hero groveled some by showing how constant he was in supporting her in her career & openly showing his love

for her.
* h's character change in bk3 was both good & bad for me. Good was that she bec

ame

more determined & feisty. Bad was that

she became
more (

& unnecessarily)

mouthy
&
crude
, which took away from

the

sweetness &

innocence

that I liked about her character in bks1 & 2. Her tendency to run away from H/her problems also got old & irritating. But she did (wo)man up & stayed to

work with her problems with H instead of running away again.
* less emotional impact & no real angst compared to bks1 & 2 since their romance became more stable in

bk3
* good S chem/explicit

sex

with romanc

e with some

anal r

imming/sex

in bk3
*
overall good writing/pacing
* overall liked quiet but strong inside country girl h with her honesty & straightforwardness & feistiness when pushed where she doesn't want to go
*

overall

loved alpha demanding dirty-talking H with his unusual possessive-protective claimy "mine" obsession with h
For Book 1's review, click here.
For Book 2's review, click here.