***
*4-stars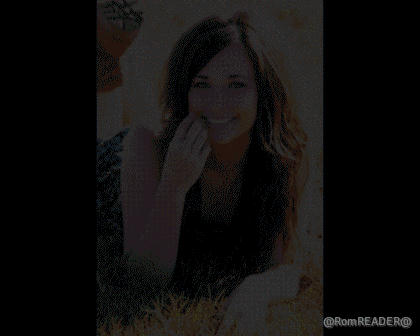 SPOILER-y Plot:
22yo trailer-park contest-winner heroine (

h

) is looking for her 1st ONS (one night stand) ever in a NYC bar as her Christmas gift for herself on her 1st Christmas alone since her beloved grandma died & after 8 frustrating months of her 1-year contract with her record company to pretend to be the GF of a flailing but scandalous country singer. She's rescued by a handsy paunchy man by jaded manho billionaire businessman, 33yo Hero (

H

), who'd been watching h since she 1st came in the high-end bar, looking innocent & refreshingly out of place. She soon recognizes billionaire H from the mags she's read & amazed that he'd be interested in someone unsophisticated like her but doesn't let on that she knows him. H plans on claiming her in a primal possessive way he's been feeling towards her from the 1st and that he'd never felt before for any other woman. She beats him to it by asking if he's interested in a ONS with her. She nervously takes him to her hotel room & has to talk herself into going through with it & he's stunned that she doesn't want to exchange names. They hotly smex 4 times that night with some spanking & making H feel like he's never before with his countless past lovers. So, waking up with her & her stuff gone & the hotel adamant about not giving her name or info makes H frantic to find her.
H puts a newspaper

ad

that goes viral, looking for mysterious h he had a tryst with & wanting her to meet him at midnight @ same hotel room on New Year's Eve to receive the engagement ring & prenup he'll be bringing her. She is in shock & torn at reading it esp since her recording company had already planned to have her fake BF propose to her on New Year's Eve to boost their careers & failure to do so would be a breach of contract. She chose H, despite the lust-only motive & likely divorce & getting her emotions tangled up but at least the monetary payoff will be worth it to jump-start her flailing career per her current recording contract. When she told him her name & that she was a country singer, he realized she had a well-publicized BF & his plans to propose to her that night so he told her he drew the line at marrying a cheating whore like her since he had a no-cheating rule. She was set to leave, kicking herself for the wrong choice she made, until he insisted in asking her why she came to him tonight & why she went to the bar to pick him up a week ago. She told him it was to escape reality & it was a Christmas gift to herself, given that she'd been celibate for 14 months. He wasn't going to let her leave & demanded more details re: her 14-month celibacy & so she hesitantly told him the PR secret re: her fake BF. Then, H told her they're off to Vegas to get married with a detailed 50-page prenup. They hotly smex on their wedding night with h wondering what she got into with H's dominant ways in & out of the bedroom.
H's decision to marry h was impulsive with goal of getting more of the amazing sex he's had with her and with clear intent of not getting attached but he's not sure where his possessiveness of her is coming from. While h thinks she's just his new toy of the moment but will likely tire of her later. She puts her foot down when he tried to railroad her singing career by telling her she can't go to Nashville to go back on her tour coz she has to work around his work schedule. She told him she wants out of their marriage now but he told her he's not done with her & apologized for minimizing her career & promised her to make it a priority. However, when she was schedules to fly back to Nashville via H's private plane, H didn't come through & he didn't answer her numerous texts & phone calls from her. She got a hold of his business partner who told her that H was stuck in an important meeting he couldnt' get out of while h's manager had finally threatened that she'll be off the tour if she didn't show up for their concert that night. She felt disappointed in

H

for not

giv

ing

her the common courtesy to contact her to inform her about his business meeting & delayed flight, when she made it clear to him just the day before how much her singing career meant to her. She was also disappointed in herself for trusting H even for a short time & solidified her view that she really can't count on anyone but herself. So, she left NYC & paid for a commercial flight to Nashville with her own money & brought only her own clothes & left the credit cards & clothes he gave her & even the nice guitar he gave her. She once again felt treated like she was secondary & only good for the others' convenience ala her neglectful mom who made her follow along from 1 trailer to the next per her boyfriend change & finally dropped off at her grandma's at age 14 when her mom found her inconvenient with her new RV-ing BF. Cliffhanger en

ding.
* 150+ pg

s
*
1st book was sexy & good S chem with some angst at the end
* good emotionality with angst/poignancy
before she left H
* good S chem/explicit S with emo
* liked h's mix of naivete

and

ambitio

n

& determination as we

ll as

her quiet strength couple with her el

egant sexiness
*
overall good writing/pacing
* overall liked quiet but strong inside country girl h with her honesty & straightforwardness & feistiness when pushed where she doesn't want to go
*

overall

loved alpha demanding dirty-talking H with his unusual possessive-protective claimy "mine" obsession with h
* H a regular manwhore used to 4somes

.

h only had

3 other

lovers (a h

igh-school

BF & a FB at the bowling alley she worked at) & an almost-lover with songwriter who she oraled or was oraled by but stopped coz didn't want a ONS with him
For Book 2's review, click here.
For Book
3's review, click here.