*1

-star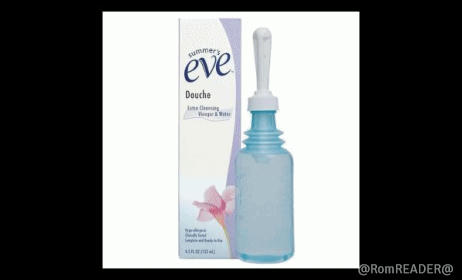 SPOILER-y Plot:
22yo wanna-be artist her

oine (h)

gets abducted by the stepbrother she doesn't recognized (or seem to have any knowledge of), 25yo Alaskan drug-dealer Hero (H), after he shoots the gangster guy (O

M)

she was forced to sleep with the last 2 weeks due to her debt to him. H rapes h including anally & also with a gun

and

she seemed to get into it soon enough

.

He threatens to kill her if she tells

. He

takes her back with him to his

remote house

in Alaska. He smexxes her with a flashlight & anally and she verbalizes how much she

wants him

.

He

videotapes all of it with intent to send it to his rejecting dad who made him & his now

-

deceased mom leave their mansion when he was 10 due to replacing them with his new young wife & her 7yo daughter h. At the end of their bareback smexxing, he tells her that

he's her stopbrother.

The end.
* 44 pa

ges
* not romantic at all. No love or feel-good emotions. Too dark with no-HEA ending.
*

didn't like that h was a druggie & used to being a sex toy for men

.
* overall good writing with some spelling mistakes
* H a usual dark villainy Jordan Silver hero but no redemption or love for h or character change at the end. H was merely obsessed with h in a cruel & cold & non-romantic way. He viewed her more as a convenient sex toy & revenge trophy against his rejecting dad & his stepmom (her mom)

.
* H had no compassion or sympathy for any pain & humiliation he put h through sexually & was actually cocky about h's sexual response to his rough ministrations

.
* lacked S chem coz only got H's POV
* explicit Sex scenes in a rape-y, vengeful & degrading way...He used a flashlight & his pistol to vaginally make her orgasm. At his 1st time smexxing her, he penetrated her vaginally 1st, then anal, and then made her oral him to his orgasm. The only good thing I could say about it is that, at least, he douched her vaginally & anally before raping her to clean

OM

's stuff

from

her. He must be an expert

doucher

coz he's a big douche himself :(
* I'm a Jordan Silver fan but

I'm staying away from her "Tiffany Lordes" books