***3-stars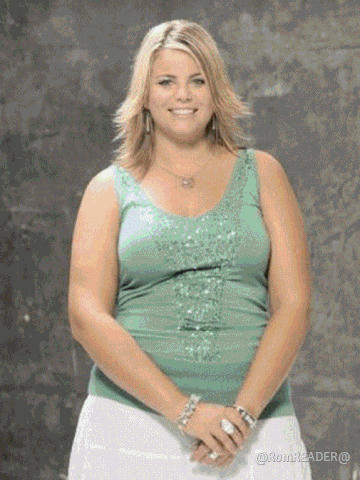 SPOILER-y Plot:
29yo

plus-sized

payroll accountant h (heroine) finds going to the gym weekly the last 2 months not such as hardship as expected due to her encouraging trainer, hot & fit 30s H

(Hero)

. Her critical & fit mom & sister gave her a gym membership for Christmas as 1 of their many ways of trying to "help" h lose weight. She stuck with the program H put her in with stable results, trusting him more when she found out that he was a chubby 250+lbs teen. But he unusually became closed off, when she told him that she's actually gonna meet up with a guy she met on an online dating site her mom gave her a membership to. The guy ends up being a jerk about her weight so she leaves but H intercepts her at the restaurant & they end up having a good time together. But she can't believe he'd be interested in her so she lumps him as just a friend. Another 2 months pass & she buys herself new clothes & feels great that she can now wear an XL. H thinks she's looks amazing & has a hot moment with her at the gym, touching her body & cataloguing how much stronger & firmer she is now. But then he switches back to professional & gets her all confused.
She got drunk on her bday dinner with H & her family so he took her back to her apt. She thought he'd already left so she tried on the lingerie set her sister got her only to have H admiring her from behind. They hotly kissed but she drifted off to a drunken stupor & woke up with him next to her in bed. She didn't know how to ask him if they had sex or not but he made her breakfast & sweetly kissed her before his work appt. When she saw him at her workout session later, she asked whether they had sex or not & he said "no" coz she was unconscious but wanted a do-over tonight with no alcohol involved. He catalogues her body parts when he gets her stripped down, telling her what strength & beauty each one has including her pouchy tummy & how she enjoys food & doesn't starve herself with weird food hang-ups & maybe later be big with a baby. He tells her how she's the most stunning & very sexy woman he's ever met then he hotly smexxes her & then tells her that she's the woman he's been waiting for & he'll never let her go. He told her he began falling in love with her during her 1st week with him at the gym. She wakes up with epiphany that she wants to the the woman he needs her to be, which means that she must choose to be a better person for herself & not for him or anyone else. They announce their r/s to her family & they establish a routine of work & spending time together the next 3 months. He tells her his ILY & v

ice versa

& he suggests that she work with him to open his own gym. He also asks her to move in with him. They have to continue staying at their jobs until the business loan approval & h not happy that H has to go to a sexy client's movie shoot for 3 weeks but for a good chunk of money. She soon finds out she's pregnant & later flies to H's location to surprise & tell him she's pregnant. But she catches him kissing his client inside her trailer so she flies back to her parents' house ASAP & ignores H's texts. He goes to her parents house & told her he quit & regretted letting money blind him & that he missed her. She told him to go back to his client & told him to leave. She tells him she'll see him when she's ready so 2 days later she confronts him about what she saw. He told her his client forced the kiss & he rejected her & quit right away. It solidified his feelings that h is the 1 for him & proposed to h with a ring. She later tells him she's pregnant & he's happy. They later opened their gym & planned their wedding. HEA.
*146 pgs
*
gradual

,

untroubled & straightforward romance cen
tered around h's life so

book has a chick-lit feel
*

average romance

&

sexual chemist

ry
*meh pacing
*hot but sh

ort

sex scenes with few explicit

words

& with roman

ce
*

1st 50% was more about h's view

re:

her body issues & her family's attitude about her weight & getting used to working our

as well as

gradual progression

from trainer to friendship with H
*last 50% contains more of their romance progression

& it's overall effects of h's body issues
*likable chars with sweet but hot devoted H who was encouraging about h's weight & helping her see herself as beautiful & strong & not focused on the #s
*predictable with sweet H &

6

0% focused on h's weight struggles