34y.o. realtor may be the consummate professional,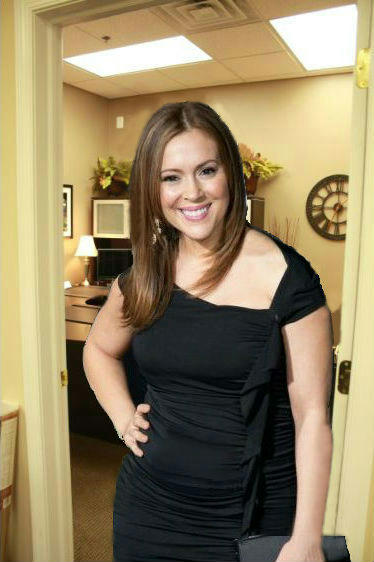 when working with her 30-something real-estate broker boss Hero.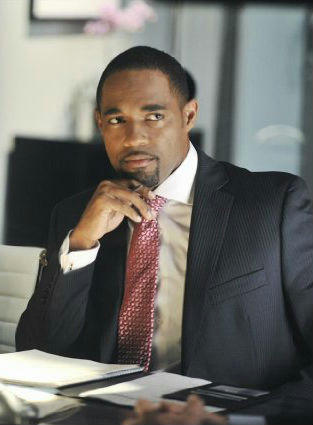 But, every Wednesday night, she has a sexual fantasy ritual with Hero starring as her fantasy lover.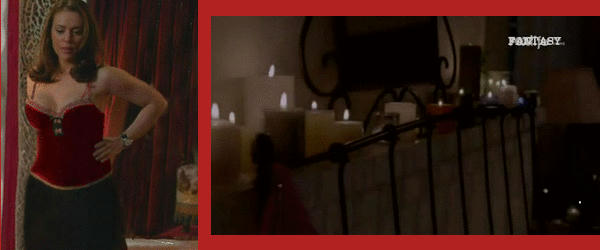 She doesn't think she even stands a chance with him, when there are other beautiful & thinner women, such as her Barbie-look-alike co-worker, who are after him.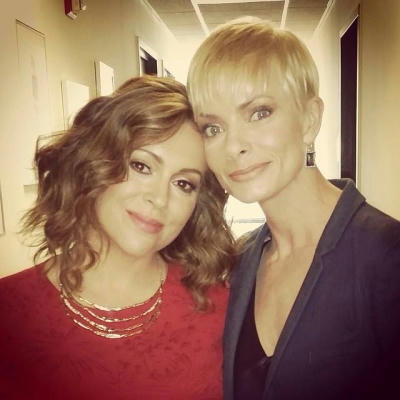 And she's only ever seen him date black women.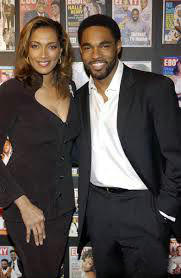 An emergency with her sister necessitated Hero to give her a ride to the hospital.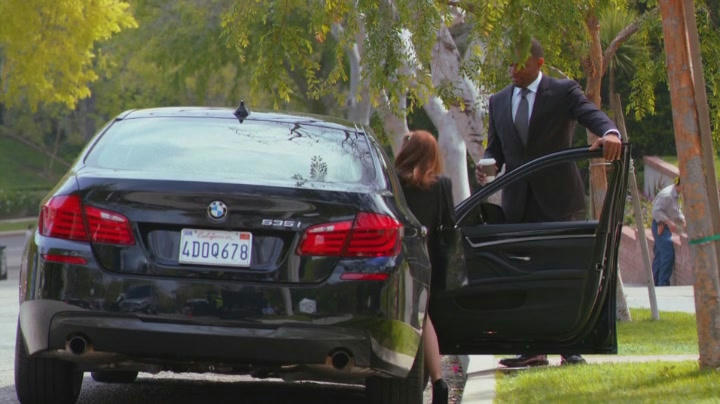 Giving them their first opportunity to spend time alone with each other, which led to some revelations and clear awareness of their mutual attraction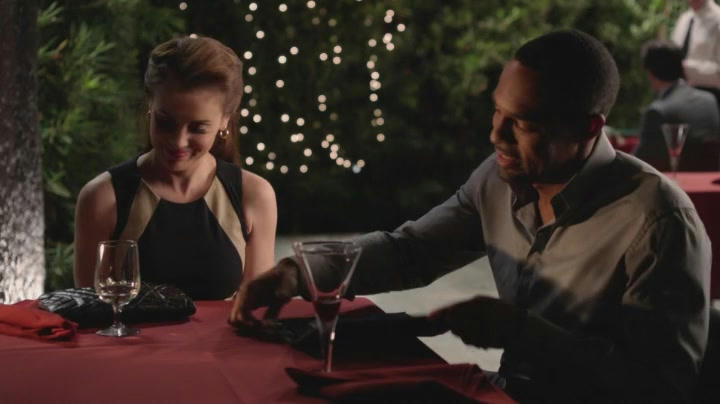 neither were willing to avoid,
even at their workplace.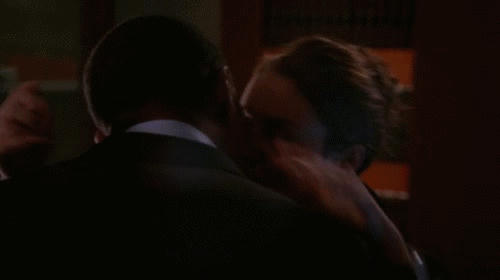 Their problems, however, are with their families. Her mother is very vocal about her dislike of their romance.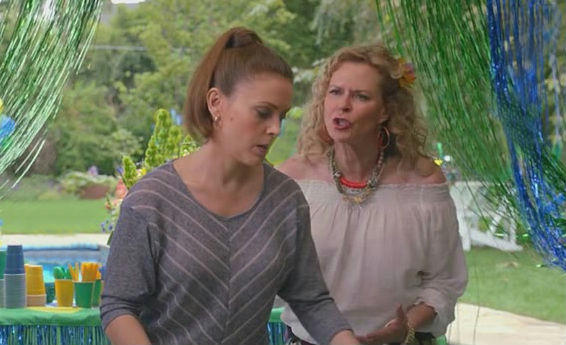 His mother and sister are none too happy either,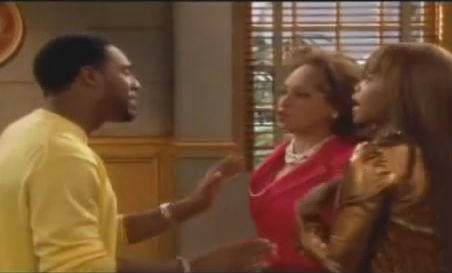 causing tension between them.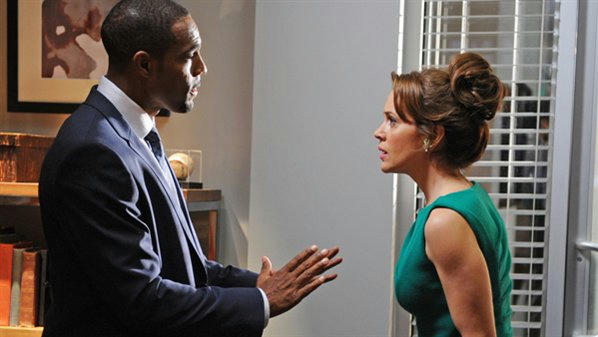 Does this spell the end of their relationship?
I was a little leery when I started reading this book. I knew it was erotica due to it being an Ellora's Cave book and the few Black Hero-White heroine (BH-Wh) romance I've read were basically all about sex. I was searching for a BH-Wh romance book with good romance with some steam and this Dobbs' book hit those points. All in 139 pages! I was impressed by how much this book was able to convey within those pages. Part of what made it good was how the interracial issues where dealt with by Hero and heroine with humor, practicality, and seriousness. Neither Hero and heroine had ever dated outside their race before. Both their mothers were strong, opinionated, and openly opposed their interracial romance.
----------SPOILERS: Don't read below if you don't want to know the book's details--------------
Both their mothers had prejudices about each other's race that were partly due to racial stereotypes and partly social-class snobbery. Heroine's mother expected Hero to be poorly educated, have family on welfare, have a criminal record, have gang connections, and/or be a pimp. When she found out how Hero's background defied her assumptions, she instead viewed his being with heroine as his trophy for having made it to the rich white man's level. She was very prejudiced and she didn't want to change. Hero's mother had the same attitude. She wanted Hero to stay Afro-centric like her. She'd immersed him and his sisters in their upper-class African-American community and even going as far as only vacationing with them in Africa and the Carribeans. She looked down on heroine's blue-collar parents and upbringing and she wasn't apologetic for it. Hero's mother viewed heroine as being with Hero as her sexual trophy.
Both their mothers' reactions to their engagement were shock and opposition. I liked how Hero and heroine prepared for it, both knowing and accepting that their mothers were bigoted. They were prepared to what they could to make them face the reality of their permanent romance (i.e., use heroine's cute baby niece as a way to melt their respective mothers' hearts, bar the door to their wedding room). Yet they also had their limits of how much offense they were willing to take from their mothers.
------------------------------------------------END SPOILERS---------------------------------------------------
I really liked how Hero and heroine zeroed in the current and potential problems they'd have as a BH-Wh couple. They problem-solved their current problems with their non-supportive family members and prepared for how others would view their being together. What I also liked was how both Hero and heroine were honest about the newness of their being romantically involved with someone of a different race. They were able to laugh at some racial stereotypes as well as be turned on by the difference of the other. Hero and heroine were both comfortable in their own skin and that helped ease them quickly into their relationship.
I liked heroine. She had a good head on her shoulders and wasn't fazed by other people's negativity. I thought it was very telling that she admittedly had no problem with the skin color of Hero's prejudiced mother and sister but did have a problem with their skinny-ness. Heroine was put down for her plus-sized curves all her life, especially by her mother. She had problems with her body image before but she had come to like her curves. I liked that part of her Wednesday-night pleasure ritual was her dressing up in lingerie and admiring her sexiness in the mirror. She was self-confident without flaunting it. And Hero's desire for her body boosted her confidence in her appearance. She'd learn to handle her mother's insults for the most part, although she still didn't like to hear them. Heroine had seemed to have matured from her insecurities from when she was younger and it is this more confident woman that Hero got to know. It was understandable why he quickly fell for her, when they finally got to spend a few hours together by accident. Heroine didn't shy away from uncomfortable situations and discussed them openly and congenially (i.e., the complications of their new romance as a boss and employee). I liked that she didn't need Hero to fix her problems for her but did like to team up with him.
Hero was a sexy and confident man. He was the consummate professional at work and was cool-headed and didn't react impulsively. Yet he was hot for heroine and was putty in her hands. I loved how he lusted after her curvy body and enjoyed her sassiness. He was spouting off romantic and sexual words to heroine. There were those times, though, when their romantic declarations seemed OTT(over the top). They would have long love declarations during his hard pistoning and thrusting. The declarations were sweet and sometimes pretty sappy and would've been better said during their post-coital canoodling. He had his alpha-male protectiveness over heroine yet he only intervene when he needed to. Most times heroine took care of her problems on her own. His confidence didn't overshadow hers. They fit well together and they both communicated well. Their maturity, good sense of humor, and love for each other will see them through their HEA(happy ever after).
I recommend this book.
4-star