Scarred former demolitions-expert Hero is back in the small Idaho town he grew up in and now finds his sister's best friend since childhood fascinating.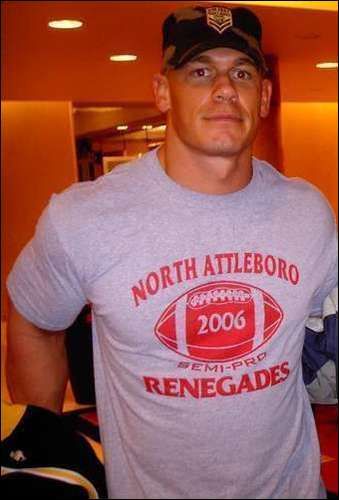 28y.o. 2nd-grade teacher is quite content with her life, caring for others.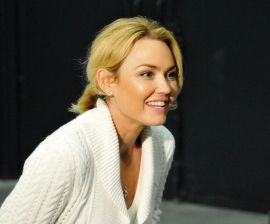 There are 2 things she longs for, however:
to attend the 1-year paid training program at UC San Diego and to have a romance with her longtime crush Hero. She knows that he is a no-commitment guy but she wants to shake up her predictable life and propositions him. His sister's warning makes him
try to resist what she's blatantly offering.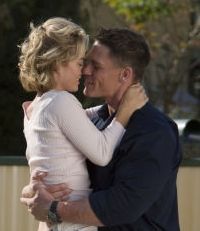 He eventually does give in to their strong mutual attraction, when she clarifies her desire to have a temporary tryst with him
.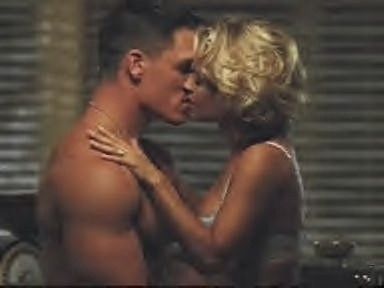 Somehow it bothers him to have her limit it to a 1-night-stand.
He pursues her but she doesn't put her hopes up because of his job prospect in Washington DC and her upcoming training program in San Diego.
He makes a promise to her but soon breaks his word.
What I liked best about this Clare book was how the chase switched. Heroine had been infatuated with Hero since she was a kid. Her crush on him had always been obvious. Even though she did the initiating of their present romance & got rejected by him a few times, I loved how she rattled well-controlled Hero by her low expectations of a relationship with him. She also shook him by just being her sweet, open, & warm nerdy self, which he was finding irresistibly sexy. It was funny how disconcerted this big, bad, alpha-male ladies' man was getting with her. It was as if the emotional table got turned and he became the more vulnerable and emotionally shaken one, while heroine became the level-headed limit-setter of their relationship. The contrast of how they were emotionally before and after they first slept together was brilliant. It leveled the emotional imbalance from heroine's longtime unrequited love for Hero.
I also liked how Hero's character growth was conveyed. Hero was already in the process of undergoing major life changes when he saw heroine again. We got glimpses of how reckless, restless, and self-centered he was as a teen from current conversations he had with other characters. It contrasted with his realization of how their small town now felt more like home to him and how he actually didn't mind living there. His recent injury and consequent military job loss also made him assess his life and where he was going. He had an open road to his future. But seeing heroine again directed him to where he wanted to go. Observing her and seeing how happy and content she was in their town and how she positively affected others inspired him and made him want to be wherever she was. And since she liked living in their town, then he did too. She was good for him and he was smart enough to realize it, even though he almost bungled it in the end. He did grovel and it made up for his mistakes with her.
---------SPOILERS: Don't read below if you don't want to know the book's details-------------
Why Hero needed to grovel:
He promised to stay in their town and wait for her while she finished her 1-year training in San Diego. He confessed to never having had to wait for anybody in his life but that he would wait for her because she meant a lot to him and wanted a commitment with her. Two days later, she found him packing to leave their town because he was upset about learning that his dad was not really his bio dad. When she confronted him about his promise to wait for her just 2 days prior, he said that "things change" and that they should go their separate ways. He also confessed to being in love with her for the first time but he was still taking the job in D.C. and didn't want her to plan his life around him.
The 1st time…he bungled. One day later, he came to her house to, as he said, "grovel". He came with ice cream and a blank card and proposed a long-distance relationship of texting and phone calls. But it wasn't gonna work for her and she declined. She knew that if he took the job in D.C. that would be it for them. He had nothing to say to that.
The 2nd time…worked. One week after she moved to San Diego, she found him at her apartment. With his luggage. And his confession that "home is where you are" so he wanted to be wherever she's at, despite having no job prospects there and giving up his promising job offers at D.C. and at his father's ranch. He loved her more than his security, career, and comfort. And he was willing to wait for her if she wasn't ready for him. One year later, he came back with her to their small town and proposed marriage. This was significant because it showed him fulfilling his original promise to wait for her while she finished her 1-year training. The only change was that he waited with her, moved back to their town together, and up the ante on his commitment to her.
-----------------------------------------------------END SPOILERS------------------------------------------
The greatest change in Hero was his putting others' (especially heroine's) needs before his own. He'd always put his own needs & desires first. Observing heroine's selflessness and caring greatly for her made him want to put her first. I loved the midnight picnic he took her too and made sure it was all about her. The promise he made to her came from that motive but he defaulted to his usual it's-about-me-first routine but righted it later. Their HEA(happy ever after) is very likely with Hero showing he can make sacrifices to make her happy and heroine learning to take charge of her needs and desires.
I recommend this book.
4-star