19y.o. college student is very focused on her academics and working to finance her own college education.
So she's very surprised that popular tatooed frat-boy Hero would suddenly take an interest in someone as bookish and ordinary as her.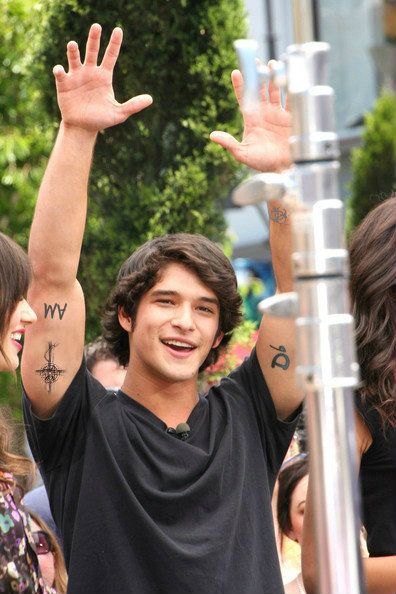 He's known for his man-ho reputation among the many college girls at his beck and call. The night she finally lets loose with him,
she gets some bad medical news. It's at her surprise that Hero actually wanted to stick around and help her get through her needed medical procedures. She's not sure where their relationship stands. When she wants to go further physically, he limits their involvement.
But he's constantly by her side and seems to care about her welfare. What's keeping him from going further?
The Hero in this book made the romance sweet and strong. He was a man-ho who made a convincing transformation into a 1-woman-man. His constant reassurances that heroine was important to him and the only one who made him feel that way were sigh-inducing. Over and over, he proved that she could depend on him even when she rejected or diminished his caring. I loved that he saw through her emotional turmoil and was steadfast where she was not. It really was wonderful to have this partying frat-boy turn into such a responsible & supportive man, who got emotionally beat-up at times and neglected even more often by heroine.
Heroine was likeable overall. She was understandably in great turmoil because of the cancer news she was hit with. Her normally stable, organized, and quiet life suddenly changed into a scary, painful, and diminishing one. The time she decided to free herself from her self-imposed limits and have a good, uncomplicated time with Hero only lasted a few minutes before her world got overturned by cancer. Her identity and focus became wrapped up with cancer. No matter how much others tried to console or confront her about her negative focus, she couldn't get past it. Again, it was understandable given what she was going through medically. But her repetition of how broken she was, despite how others reassured her otherwise, got tiring. Maybe it would've helped me be more sympathetic with her if the emotional tone of the book pulled at my emotions. The even emotional tone of the book instead prevented me being fully immersed in what really was a poignant and emotionally difficult moments in their lives.
The character growth of Hero and heroine was a plus. It's interesting how heroine's cancer (technically, dysplasia) changed things both in bad and good ways. It helped Hero mature, be other-focused, and become more responsible. Although heroine went downhill with her attitude and identity, she did pull herself out of her pessimistic funk with help from the tough-love of her sister and Hero. She realized how her negative self-absorption was detrimental to her relationships. And she sought out to fix them right away. Heroine became like her old self but an improved & matured version. It was just like Hero, though, to come back for her and even apologize for his tough-love with her. I didn't like him much in the beginning but Hero sure made this book worthy to read.