Catching Hero naked in his room wasn't part of heroine's plan when she climbed into his gated estate.
She trespassed to demand that he reinstate the 4-year funding he recently cut off to finance her father's art school. Hero still refuses but invites her to stay in his house until the flooding outside abates.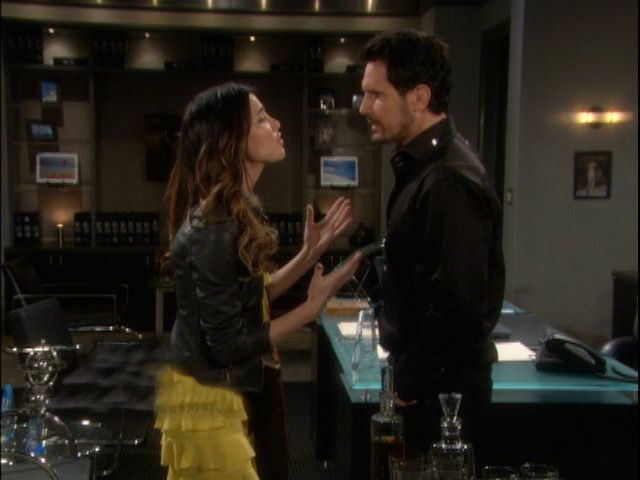 Her stay allows her time to convince him to change his mind about the funding. However, she soon finds herself betting the school's funding through their sensual games. Her loss became their mutual pleasure.
She tries to keep her distance by keeping their intimacy strictly physical. But she becomes more emotionally involved as she finds that he's not the self-centered, uncaring playboy she thought he was. When her ex-boyfriend shows up in Hero's property, she finds out what's behind the games Hero's been playing with her.
I accidentally re-read this book. I rarely re-read a book (too many books in my to-be-read pile). But I was checking on a detail on this book for my review and I ended up reading the whole thing again. There's something about the humor and the sexiness of Hero & heroine and the one-upmanship games they were playing with each other that drew me. Heroine's POV(point of view) showed us her self-confidence, ability to laugh at herself, and her struggles to resist her attraction to Hero. It was funny and touching in its rawness. I liked her introspection, where she assessed her strength as an independent & intelligent woman & her weakness as a pleaser when she was with her manipulative ex-boyfriend. She was a tough cookie who tried to learn from her mistakes and do her best to help her father.
We see Hero through her eyes, watching her intensely, seducing her with his arrogant propositions, and trying to cover-up the pain & sadness that would flit by his face. He was an atypical romance-novel Hero. This one is going from wealth to bankruptcy. The book hinted that he was a popular playboy while his father was alive. Yet, when heroine meet him, he's brooding, humbled, & casual. He played games with willing heroine but I never felt him to be malicious or dishonest about it. He kept his declining wealth from her but he didn't owe that knowledge to her. She wouldn't take his firm refusals and was accusing him instead of asking him why. He was more apt to admit & want a relationship with heroine. Yet he respected her limit-setting on it. I loved that he remembered almost everything about her when they first saw each other months before. And that he wanted her but didn't pursue her because of her then-boyfriend. His unrequited attraction then made his intensity with her that much sexier.
This can be read as a stand-alone book, although there's another book after this. I'm expecting it will show us how their relationship progresses and, hopefully, have Hero recoup his losses.